Cap Sorter
The cap sorter is an auxiliary feeding device for automatic capping machines, consisting of a hopper and an elevator. It is mainly used to automatically transport bottle caps to the capping machine host. It is an ideal equipment for improving work efficiency and reducing labor costs. Widely used in various industries such as food, medicine, food, cosmetics, etc.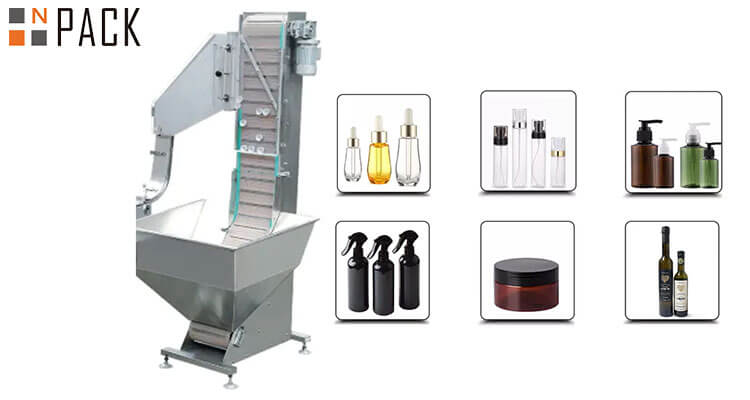 Cap Sorter Features
1. The conveyor chain adopts high-strength wear-resistant plate chains to extend the service life of the chain
2.304 stainless steel material, strong corrosion resistance, easy to maintain and clean
3. Equipped with a hopper with a capacity of approximately 150L, which can store multiple lids and improve production efficiency
4. Constant lifting speed, infinitely adjustable, and stable performance
5. Large vibration force, light weight, low noise, and stable amplitude.
6. The linear structure is simple, easy to install, maintain, and operate, and various models can be customized.
Npack is a professional capping machine factory. If you are interested, please contact us.