China Liquid Bottling Equipments Leading Manufacturer
Npack offers a series industrial labeling machine for food, daily chemical,pharmaceuticals and electronics products. Npack combined the leading engineers and label printing factories in shanghai china , and base on this we manufacture the high quality and accurate label applicators and help customer design and printing high quality self adhesive labels. What are labeling machines?
Read More »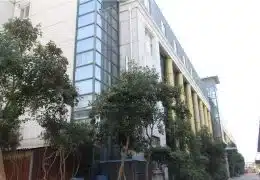 China Liquid Filler Leading manufactuer
If you're looking for top-quality liquid bottling equipment, shanghai npack is one of the best choice. With years of experience in producing high-quality bottling machines and equipments, npack is dedicated to providing the best solutions for your liquid bottling needs. 
we strive to provide high-quality solutions for all of our clients' needs. From general contracting and construction management to specialized services such as electrical and plumbing work, we have the expertise and experience to ensure that your project is completed with utmost care and attention to detail
Npack has exported packaging machines for more than 12 years. Our customers are located all over the world, and most of them operate in the fields of daily chemicals, food sauce, and cosmetics. Our main market includes North America, Europe, and Australia. We welcome you to visit our factory in Shanghai.
Don't move, We'll Handle Everything
Npack handling all your liquid bottling solutions,professional teams and service,leading manufacturing and rich experience
Our team helps people make their workshops work better. We offer personalized solutions for each client to make sure their bottling processes run smoothly. We have lots of experience and use advanced technology to offer top-quality advice. 
We are proud to not only make standard equipment but also unique equipment for our clients.  We design equipment that meets each client's specific needs and is of high quality.
Any place or any companies in China you purchased,Npack offers the QC service for you,checking equipments quality,packing list
Installation and commissioning
Npack offer installation and commissioning service for users no matter where you bought the filling bottling equipments
Npack would like to cooperate with agent all over the world, we accept the OEM and ODM
Shanghai Npack is one of the leading manufacturers in the field of liquid bottling equipments
we do the turnkey projects for your liquid bottling and packaging.At our company, we take pride in offering comprehensive and efficient solutions for your liquid packaging needs. As a turnkey project provider, we handle everything from start to finish, ensuring that your bottling and packaging requirements are met with utmost professionalism and attention to detail.
Tell us exactly what you need
Tell us what's your need or requirements, or your products packaging types, we will design and build the equipments for you
We'll offer you the perfect packaging solutions
we make the solutions according to your needs and plan base on our rich experience and skills
Orders and Constuction Accordingly
we build the liquid bottling equipments strictly following the solutions, CE standard
Customer satisfaction Rate
Professional engineers team
here you can find some FAQ, for more details please feel free to contact us
Ready to move? Get a quote now!
Any needs, please do not hestate to contact and inquiry us