Shanghai Npack Automation Equipment Co.,ltd
Email: info@npackchina.com
Whatisapp:0086-18019360681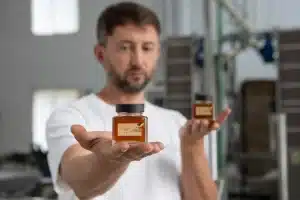 Honey processing equipments In this post we will talking about Honey processing equipments and its related machines, before this, we need to know what is
Read More »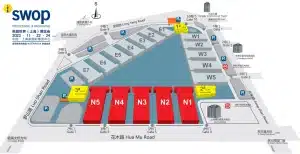 Shanghai World of Packaging 2023(SWOP 2023 Shanghai) As a member of the world's leading packaging exhibition interpack (which is one of the most influential exhibitions
Read More »
Chili sauce,ketchup,mayonnaise,mustard and salad dressing Filling Solution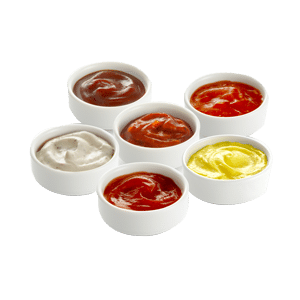 Sauce bottling solution and sauce filling solution need to know what is sauce firstly?A sauce is a liquid or semi-liquid substance used to add flavor, moisture, and visual appeal to food. It may be prepared in various ways such as boiling, simmering or blending ingredients together. Sauces can be savory or sweet, and may be served with the dish or on the side for added taste. They are used in many types of cuisine throughout the world.For more details about the sauce, we can reference to the wikipedia, it explains well about the sauce
For the sauce is popular for different countries and many people enjoy the sauce, so the packaging , filling and  dosing the sauce for sales are a big market.We can find there are many big world brand sauce, such as the Heinz, Masterfoods, Rosella and more.
There are many types packagings of the sauce, such as glass jar, Pet bottles, sachets and stand pouch, some manfuacturers also filling the sauce into a tubes,similar to a toothpaste packagings.Shanghai npack can help you bottling your sauce in any types of containers, it is our expertise.For different types of sauce, no matter its viscosity, mass flowing or foamy like the soy sauce, we have all the bottling solutions for them.
Sauce Bottling Solution
Npack built the automatic bottling equipments starting from a sauce making equipments and end on a products Palletizing.We design and construction the sauce filling equipments according to the customers's containers, size and capacity.We mainly built two types of viscous sauce filler, the volumetric piston types and rotor pump filler, both are suitable for filling food sauce, no matter you are ketchup or tomato sauce,dressings or salad sauce.The solutions for users are considering the best suitable one and the investment cost, and also the packaging standard of the equipments.The sauce bottling solution is not only a series of packaging equipments, it is including a sauce packaging plant designs, workshop layout, the sauce making technologies and a turn key system for a bottling equipments.
Some tips and FAQ about sauce bottling
When we plan to start a plant for sauce, we need to know some tips and FAQ below,but for food sauce, we need to consider if the machine is easy to use and cleaning.
What type of sauce we are making?
How to make sauce?
do we need an automatic cleaning system or easy cleaning system
what type of containers for packaging the sauce?
how many Tons per day?
Dispensing ,filling or dosing sauces into jars or other types of containers is a multi-step process. Sauce bottling equipments are not single machine or small lines, it stretches from jar or bottle unscramblers and sauce filler to a capping machine labeling system and cartoning filling station. The food sauce bottling do not like other daily chemcials liquid filling, there are some packging  stations are built in hygienic design from food grade stainless steel, FDA standard. it requires the bottle, jar and sauce to be sterilized. 7:26
All types of Automatic Sauce Filling Machines
Below are some common types of sauce filling equipments.A piston filler for viscous sauce, a lobe pump filler for food sauce with easy cleaning function, and overflow filling machine for a foamy sauce liquid and its required a solid stonge containers, such as the glass bottles.Customer can choose the sauce filler according to the capcaity, number of filling nozzles, and the cleaning system CIP is for option. Specially design shut off filling nozzles for thick sauce.High speed performance sauce dispensing nozzles for a glass jar.A mixing and heating system are adapt for the sauce , such as peanut butter,egg sauce.
Npack built sauce Filling Machine with below Features & Benefits
The whole machine is Robust construction,304 Stainless steel and anodized aluminum construction meterial which is protecting the filler long life working and ensure meeting the food standard and grade;the easy Cleaning is one of the key feature,Npack's food and sauce dosing and dispener machine uses fast changeover and adjustment parts including flanged fittings, tri-clamp connections, and quick break apart food grade valves and pumps to maximize cleaning efficiency Clean-in-place systems are also available;our sauce filler is flexible and adjustable for different type of containers and filling from 10g to 5000g sauce;it is very easy to use and operate our sauce filling equipment, espeically the one with emotion controller, the operator just change the operation menu, with any other operations, and this function is equiped with our latest version of sauce filler.
Sauce bottle and jar capping machine and equipments
Normally the sauce dispensing or dosing, it is a hot processing system to meet the food grade standard and safty, the temperature normally exceeding 90 degrees or more. It is an issue about the sterilization, and required if the capping station or lidding equipment need vacuum system or not.If you are hot filling , for most of the sauce, it no need a vacuum capper, just a inline spindle capping machine is enough .The vacuum system is always working for a cold filling sauce, and for glass jar and containers.Here are some list of the capping machine for your reference, which are adapt for the bottling lines for the sauce.Ropp capper is mostly application for the soy sauce bottle, and the twist off capping machine is for a glass jar capping.
Sauce bottle and Jar Labeling Machines
there are some types labeling applications for the sauce bottling solutions. We choose the labeling equipments according to the labels material, size and the labeling postion.A top lid labeling function as a sealing which is one of the popular labeling.A sauce jar body wrapping around with top lid labeling is popular in europ and australia market.here we list some of the labeling machines for you.
the sauce bottling solutions need to be customized and designed according to the sauce, containers and factory layout, and the flavor of the sauce.Sometimes the difference of the sauce, the sauce filler will be different.for example, the difference between the ketchup and tomato sauce? in different countries, it has big different.
For USA, the FDA standard for 'catsup' (ketchup) requires that it be prepared from tomato concentrate with one or more of the ingredients. But in Australia, there's no standard for ketchup or tomato sauce.So the standard and viscous of the tomato sauce will affact the solutions.