Shanghai Npack Automation Equipment Co.,ltd
Email: info@npackchina.com
Whatisapp:0086-18019360681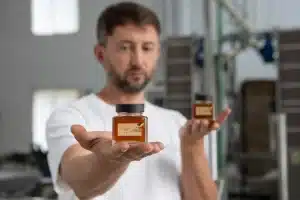 Honey processing equipments In this post we will talking about Honey processing equipments and its related machines, before this, we need to know what is
Read More »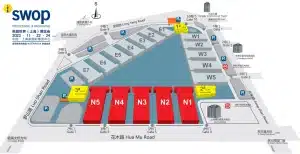 Shanghai World of Packaging 2023(SWOP 2023 Shanghai) As a member of the world's leading packaging exhibition interpack (which is one of the most influential exhibitions
Read More »
Oil bottling solutions are a series packaging solution for different types of oils automation packaging informations and equipments. It is a general idea solution, for details , we need to check which oils we made or need to pack.
The oils have industrial oil and ediable oil, industrial oil includes the motor oil, lubricant oil, gear oil and engine oil;the edible oil is as an additive or cooking oil for our food, such as coconut oil, corn oil, peanut oil, all types of vegetable oils and the olive oil; the essential oil is not in the above oil series, it is mostly using for the body care. For different types of oils, we can find more information on Wikipedia.
IF we know well about the oils, we need to check which types of containers or packages for packing the oils.For small containers or bottles , the popular packagings are the jerry can ranging from 500ml to 6000ml;Pet bottles range from 100ml to 5000ml, mostly are for edible oil; Glass bottles for the olive oil;pouch for the food oil. Here we mainly introduce the oil bottling solution and its equipments.
Oil Filling Solution
For any liquid bottling solution , we need to solve the filling firstly.Npack built the automatic oil filling machines  started from an pneumatic piston filler, and now we are biulding full automatic different capacity or different working mothed oil filling machines.We have volometric filler, weighing filler, flowmeter filler, no matter inline or rotary types. Capacity is from 1000bottles per hour to 12000bottles per hour.
As we know , there are many types of oil filler, but which one is the best one for us? we need to check according to our oils, capacity and packaging material.
Oil weighing filling machine, the weighing and filling system which can ensure the accurate of the oils weight.This type of filling technology is base on a weighing core and sensor feedback.If we choose this type of filler, we do not need consider the temperature of the oil products, for the oil density is different when the temperature is changed. So the oil products supplier will lose any weight of the oils.
A volumetic piston filler is one of the popular oil filling equipments, it is a volumetric system dosing equipment.It measures the oils by volume.
no matter which type, the oil filling machine with some same features, such as the anti drops filling nozzles, 304ss construction material, PLC control.The different with edible oil filler and industrial oil filler is the sanitary standard, the edible oil requires the filler are food grade.
BENEFITS OF OIL BOTTLE FILLING MACHINE
Wide application for  viscous liquid dosing and measurement in one machine.
Save labour cost, it is much higher effective than semi automatic and manual operation 
All types of oil bottle capping equipments
Npack built different types of capping machine and equipments for the oils container and bottles, for the jerry can , we have the single heads, inline spindle and tracking capper, and for the edible oil bottles, we have the pressing capper, screw capping machine , and for the glass bottles for olive oil, we have the ROPP capping machine. No matter what type of your oil bottles, we have the right model and types of capping machine for you
Oil bottle Labeling Machines
For oil bottle labeling application, we have different types, the OPP labeler, sticker double or single side labelling machine, also have the bottle neck bottle labeling machine. We accept customized equipments.
A Complete Oil Bottling Equipment List
Bottle unscrambler
Oil Filler
Bottle capper
Labeler
Date printer
Cartoning system
it is a normal oil bottling line equipments list, but for full automatic line, we need more equipments and additional machines, such as air compressor, storage tank,pumps, conveyor system.Npack can help you design the full packaging lines, we can offer a turn key projects. For more detail information, please feel free to contact us.