Shanghai Npack Automation Equipment Co.,ltd
Email: info@npackchina.com
Whatisapp:0086-18019360681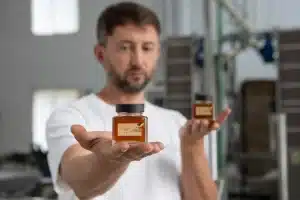 Honey processing equipments In this post we will talking about Honey processing equipments and its related machines, before this, we need to know what is
Read More »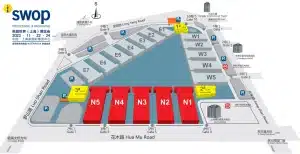 Shanghai World of Packaging 2023(SWOP 2023 Shanghai) As a member of the world's leading packaging exhibition interpack (which is one of the most influential exhibitions
Read More »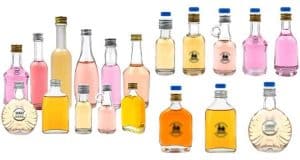 The Wine bottling solution and bottling equipments are different.Bottling equipment is just a serie of packaging filling machine.The bottling solution is including the equiments and other service, such as the factory design, layout, the products manufacturing art.
There are a wide variety of alcoholic beverages and wines around the world, and the classification  for alcoholic beverages are varying greatly. According to their production processes, there are three main categories: brewed liquor, distilled liquor, and blended liquor.
And the brewed liquor has the Cereals and fruits series,such as the beer,sake and Chinese yellow wine is the cereals, and grape wine is the fruits liquor;distilled liquor cereals has the Vodka, whiske and China white wine;A low alcohol beverage produced from fruits or grains through saccharification and fermentation. Characteristics: Low alcohol content, between 2.5% and 20% vol, with a relatively short shelf life.Classification:
Fruit wine is a type of wine produced by direct fermentation of various fruits or plant roots and stems, such as the most familiar wine
Grain based brewing liquor is a type of liquor produced from starch based grains through saccharification and fermentation, such as beer, sake, and yellow rice wine.
Distilled liquor is a type of liquor that must undergo a distillation process in the production process to obtain the final product. Generally, the alcohol content of distilled liquor is relatively high.
The abbreviation for mixed liquor and blended liquor is based on brewed liquor or distilled liquor, which is produced by adding alcohol or non-alcoholic substances.
For different types of wine the packaging containers are different, so the bottling solution will be different, below we will talk about the all types of wine and liquor bottling solution.
Wine and Liquor Bottling Solution
the wine and liquor bottling solution depends on the packaging containers and what type of the liquor.Such as the beer, the popular are two types of packagings, tin can and glass bottles, but in some countires they have the PET bottles for packing the beer, such as the Russia and Mongolia.so here we are listing some liquor filling solutions base on the tin can , glass bottle and pet bottles material.
Npack provides the complete pop cans / tin can ,glass bottle and pet bottle wine and liquor filling and package solution ,from containers depalletizer , rinsing machine , filling & sealing/ capping monoblock machine ,leakage checker,liquid nitrogen dosing machine ,pasteurizer tunnel ,blow dryer ,carton package ,film package system ,which is widely used for the beverage ,beer ,liquor industry.
Tin Can washing , Filling and Seaming Equipment
It is a beer bottling euipment, monoblock one is the popular design with below features,
It adopts counter pressure filling principle.
The filling valve adopts high precision mechanical valve.
It has advantage of filling spped, high precision in liquid level and it only starts filling when there is can.
Using the device structure of filling valve precover decive and supporting bottom device.
Filling cylinder braces use worm-gear box going up and down to satisfy cans of different height
Inline liquor filling machine
the inline liquor and wine filling machine is suitable for filling wine and liquor with different types of packagings and container designs. The users choose it for its univesal and adjust for different size containers without changing any parts.The popular inline filler has the gravity filler, piston filler and overflow filler.
Liquor Bottling Filling Videos
Glass Bottle and Pet bottle Labeling Machines for liquor
A neck and body labelings are popular for the liquor bottles, the labels with silver or golden finish makes the wine are good looking and attract more people to buy.Npack have all types of labeling solution for your bottles and containers.
the wine bottling solution can be customized according to your products, factory layout , capacity and packaging containers.Glass bottle with ROPP caps and wood cork, it is different.Eg, after ropp capping machine, normally no any neck shrinking required, but if use the cork, then a hat shrinking is a must step.We welcome you visit us or email us for the bottling equipments.